AS-50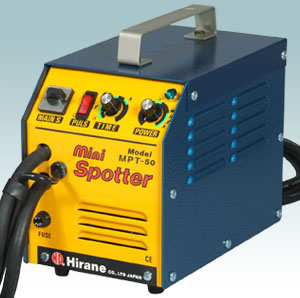 Standard accessories

1.Copper-Straightening-Tip 2.Washer
3.Washer-Welding-Tip
4.Carbon-Shrink-Tip 5.Rolling-Spot-Tip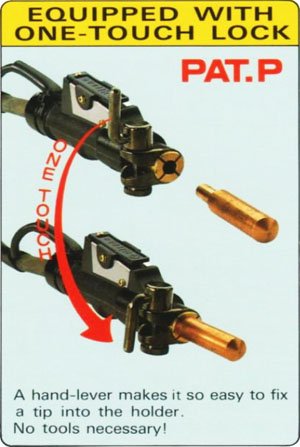 Innovated,epoc-making and compact sized automobile body repairer.Quality job is promised in less time and less effort.
〈Features〉
■It can do quick and satisfactory job of automobile body repairing. So easy to pull out dents from outside. Why not let every repair-man own one unit.
■NO complicated switches Easy to operated but perfect job is ensured with the system of automatic continuuus-welding.
■With the capacity of the hight power, 4m extension-cord(Optional-parts)can be connected from the unit.
Specifications
Primary Input
220V-240V 50Hz, Single Phase
MAX. Input
12.5VA(Within 30A Braker)
Rated Capacity
1.4KVA at use of 50%
Duty Cycle
5%
MAX. Output
2200A
Input Power Cord

2sq.mm. 3cores,4m

White cord is for ground earth

Out Power Cord
38sq.mm + ,- 1 each(+4mm cord:50sq.mm)
Dimensions
H206xW185xD265
Weight
20kgs